Sometimes, we may ask you to send us your PIN number for security verification purposes.
To locate your PIN number:
Log in to your account & once inside, click on your name in the top-right corner. Then, click on My Account

Your current PIN number will be visible in the My Account menu.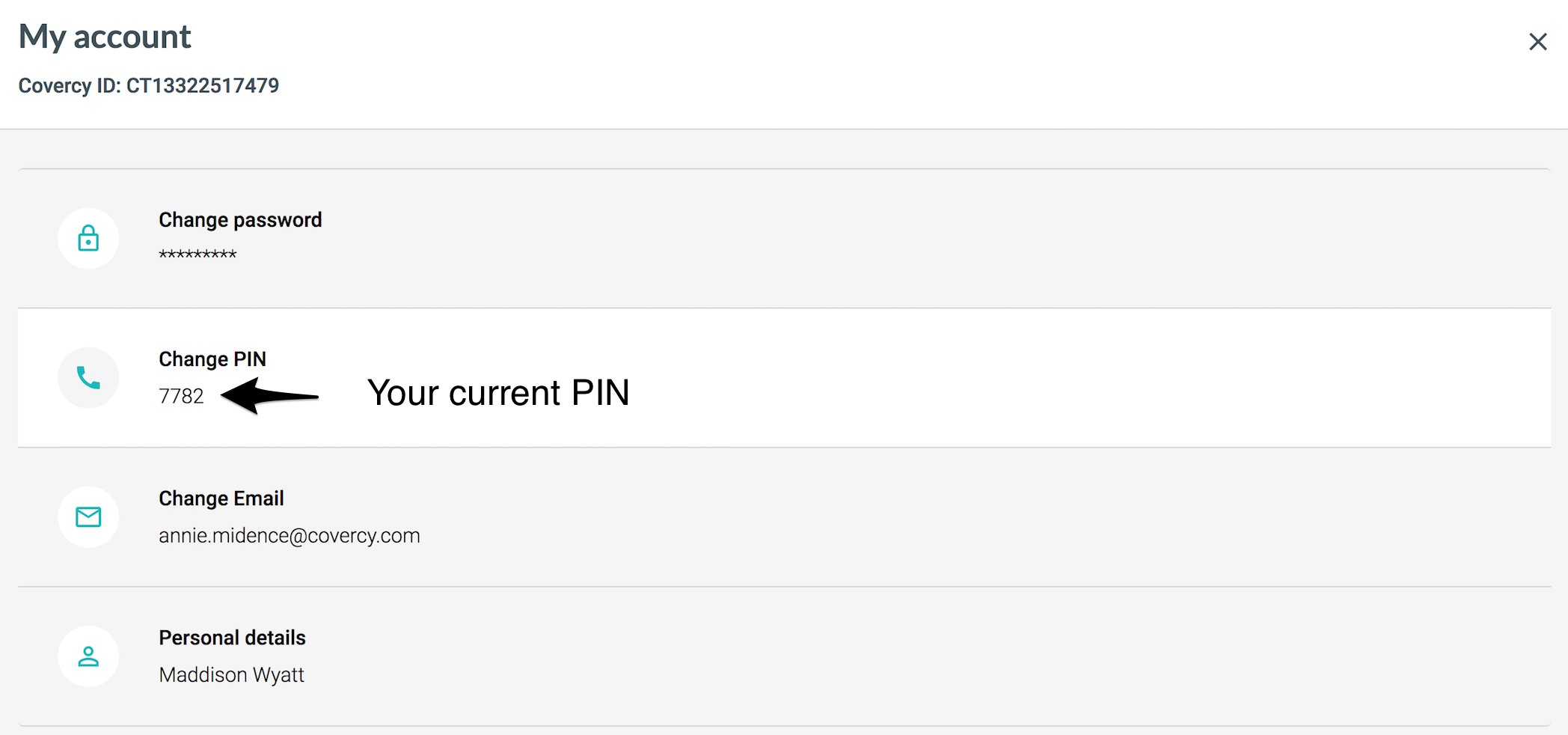 Still have questions? We're right here: support@covercy.com