Waterfall distributions help the GP manage accuracy in investor distributions. The waterfall engine supports any structure from preferred to catch-up to semi-catch-up and even different share classes. It also works for both equity and debt deals.
There are are few steps to use the waterfall distribution process.
1. Select the asset you would like to make the distribution for.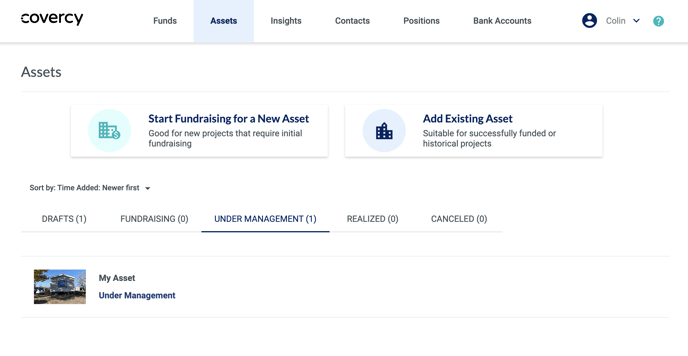 2. In the Distributions tab, click + New Distribution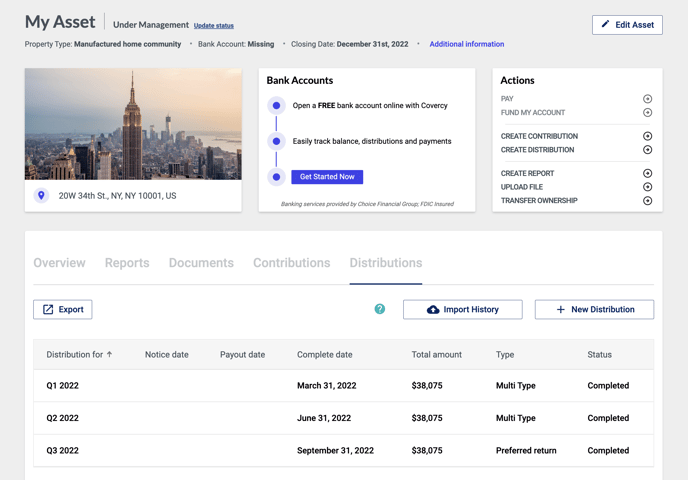 3. In the Create a new distribution section, click on Waterfalls.
If the Waterfalls tab is disabled, please contact your Client Success Manager at Covercy.
Additionally, our waterfall engine is completely customizable enabling any structure you need. If you need help, please contact your Customer Success Manager.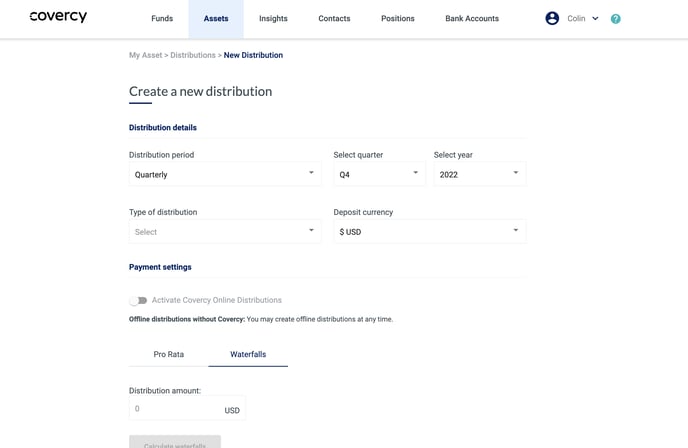 4. Add the total amount to distribute to your investors (including the GP Promote and taxes).
Click "Calculate Waterfalls" button.
The Covercy GP Platform will auto-calculate the waterfall (including hurdles and GP Promote).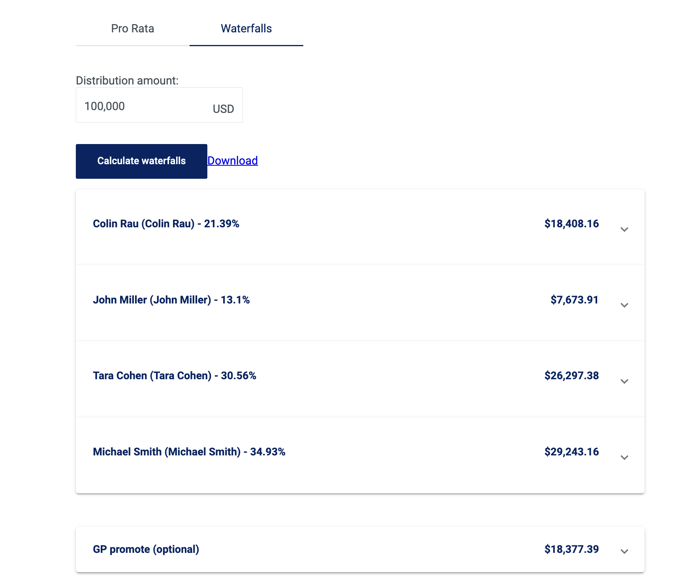 5. In order to see the hurdle split for an individual investor, click on that investor.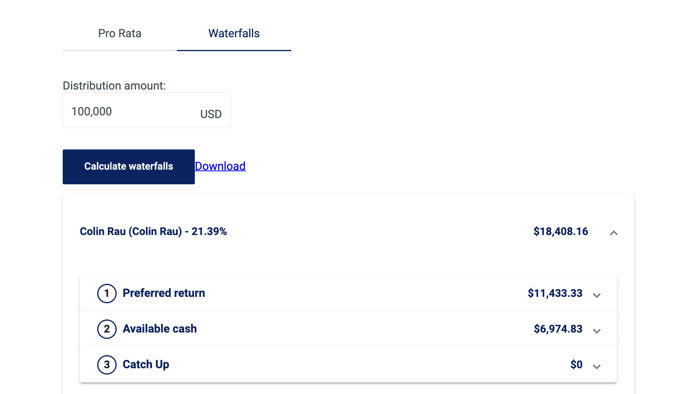 6. You may make adjustments (including tax withholding)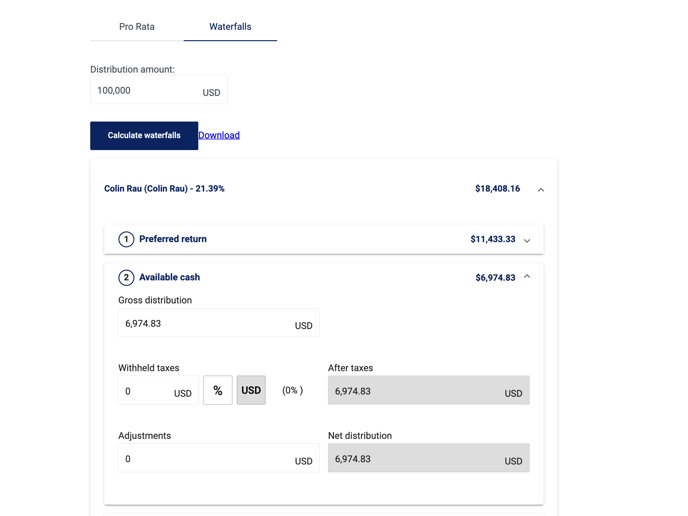 7. You can download the spreadsheet if you would like to see the calculations (behind the scenes). The first "All Investors" summary tab will give you all the information you need.
This waterfall engine works for individual assets as well as funds.