Open an FDIC interest-earning checking account within your property/asset to issue and collect capital calls as well as calculate and auto-pay your distributions. Right from the property account, you can pay suppliers and vendors.
Detailed steps to open an account:
1. Login to your Covercy GP account.
2. Select which asset you would like to open an account.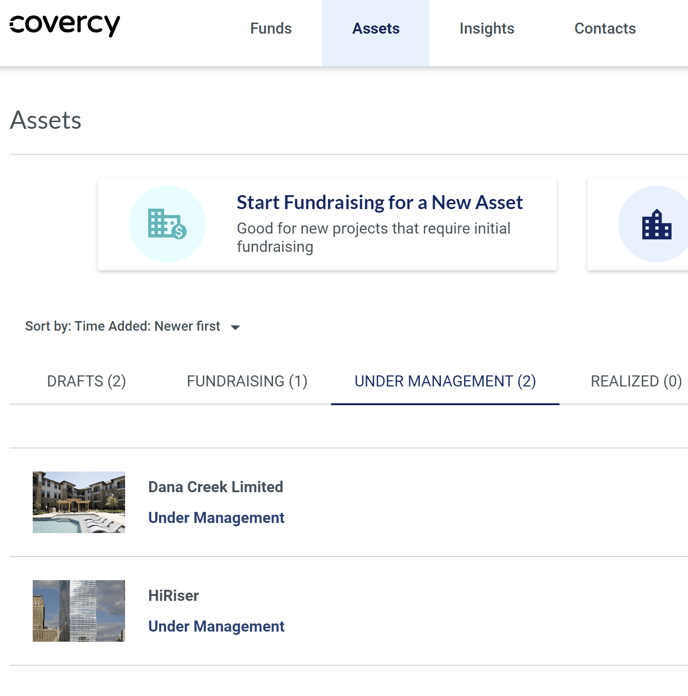 3. Within the asset, hit the "Get Started Now" button under the Bank Account.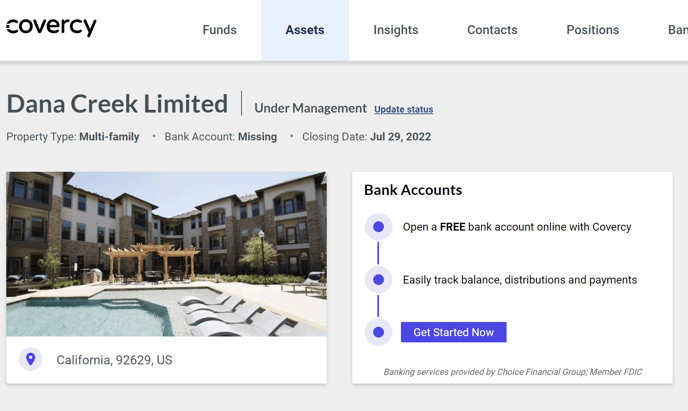 4. For the first account you open, you will need to fill out the full application.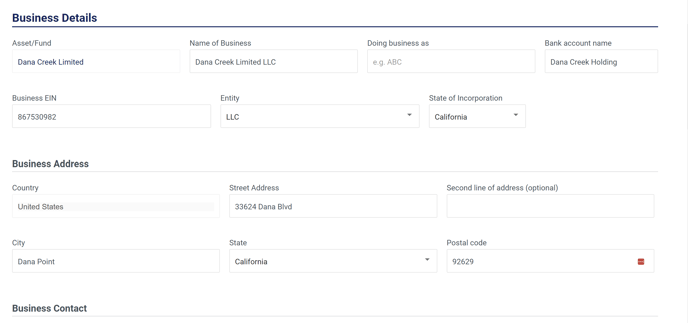 During the application process, you will be asked for social security number (SSN). All US banks are required to capture SSN for all beneficial owners. If you have additional questions, you can read this article.
5. After you submit the application, you will receive a screen to request a code.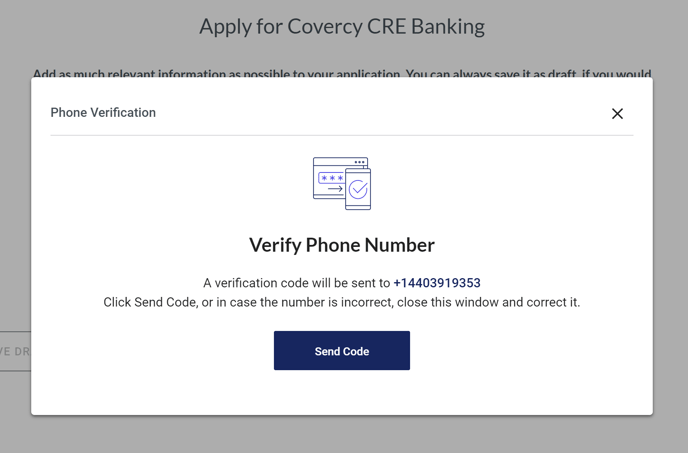 6. You will receive a 6-digit code to the mobile number you provided.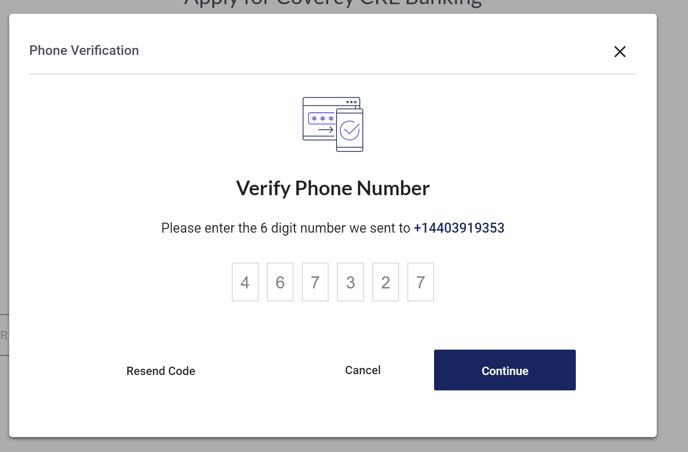 7. You will receive confirmation that the verification and the application is processed and approved.

8. Once your checking account for the asset is approved. You will see it in you investment management tool. All in one place, you have banking and investment management. Within this tool, you can make vendor and supplier payments, issue and collect a capital call, and calculate and auto-pay distributions.