In this article you will learn how to fundraise with a new asset. You will be able to track level of investor interest in an asset, issue a Capital Call and process the funds.
On the asset tab on Covercy GP, click start Fundraising for a New Asset.

Build your asset following the step-by-step forms to gather information.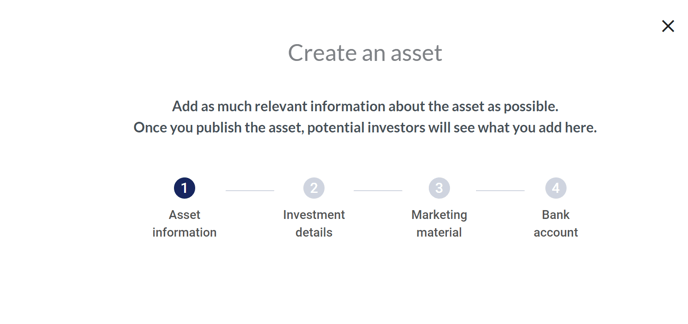 Add investors to the asset. You can add from your existing contact list or create a new contact.

Send the prospectus deck and track the investor's interest level in investing in the project.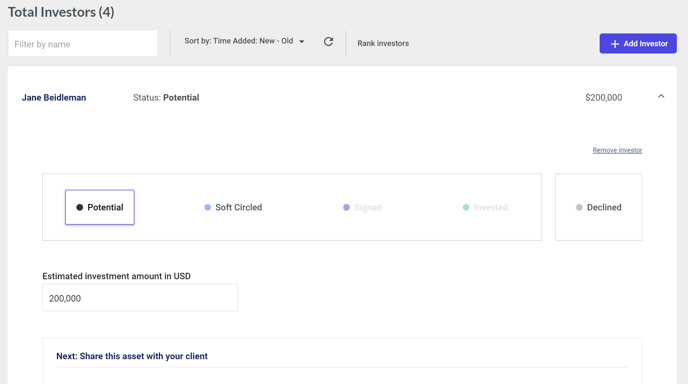 Record notes and move the investors through the process.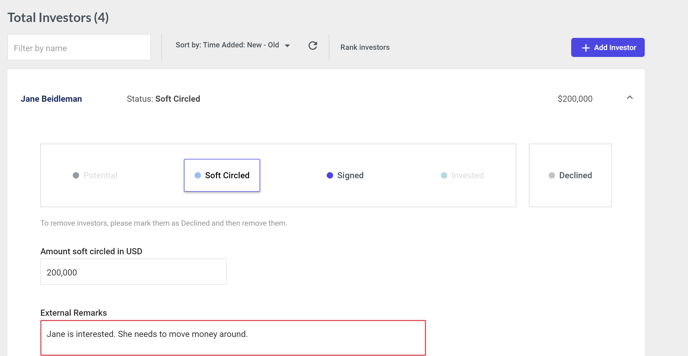 Keep track of your fundraising efforts throughout the process.
After investor agrees to the investment, have them sign the documents and store them on the Covercy GP Platform as a system of record.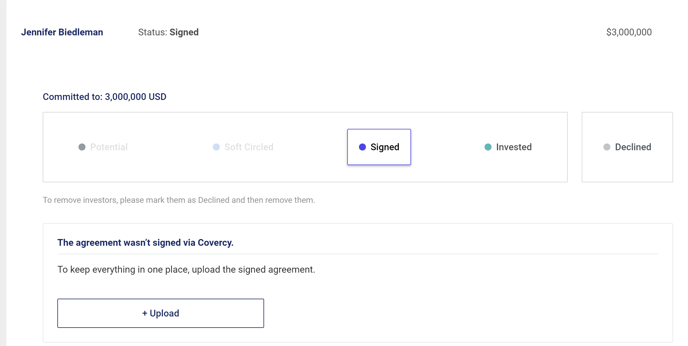 Have your investor sign the agreement.

Issue the Capital Call with one-click.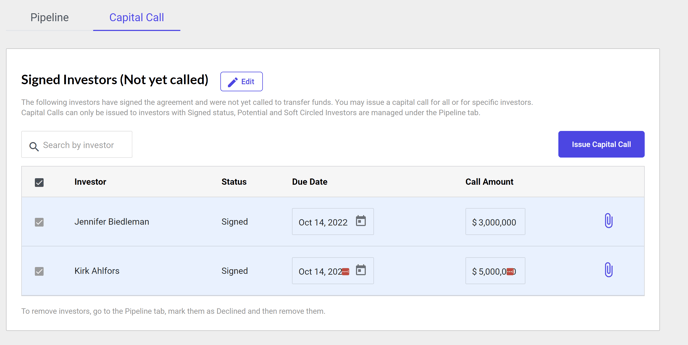 This is what the next step in the Capital Call process looks like.

A pop-up window will appear.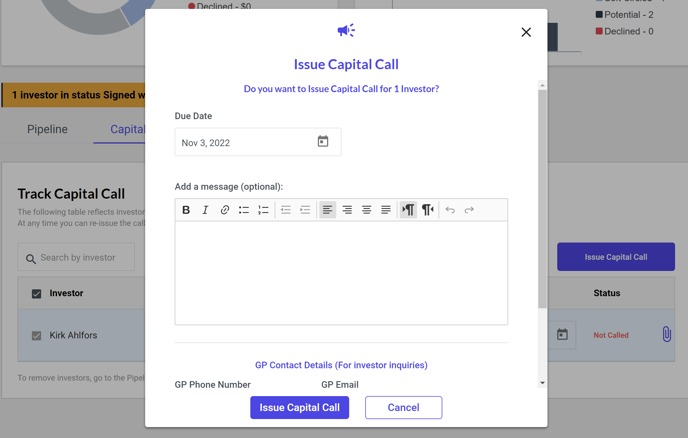 Your Capital Call is being processed. You can watch and manage from your dashboard on Covercy GP.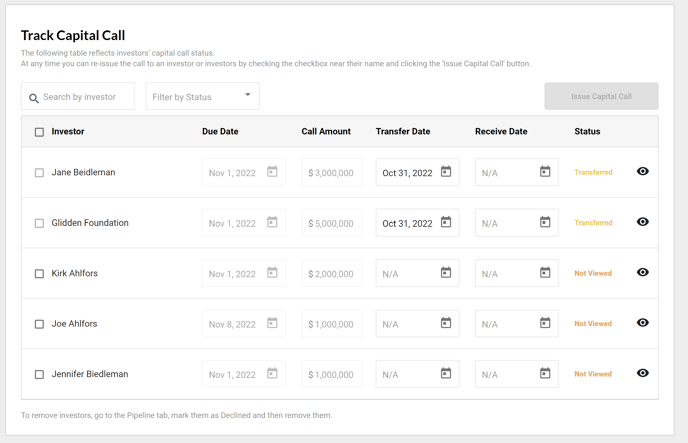 The investor (LP - Limited Partner) completes the transaction through the Investor Portal. The funds will move into your GP bank account.